This is a tutorial on binge watching. Binge watching your fave show can be fun, only if you do it right. Here's how I do it.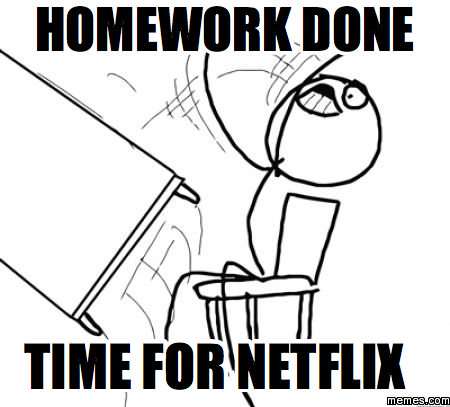 Make sure you have no prior engagements, jobs, or assignments to complete. If you have something going on in a hour, fine, but you'll be sad that you had to stop. The more hours you set aside, the more you watch. Also, nothing ruins a binge watch faster than you parents asking you why your algebra isn't done.
Decide on your show and preferred viewing method. Netflix, Hulu, Amazon Prime, or Youtube will all work. Some services may not have your favorite show, however, so make sure you know which service does.
Isolate yourself. For me, I can't binge watch with other people because they don't like me chatting with the TV.
Get comfort items. I grab my MLP blanket, and some pillows. If I'm watching MLP, for example, I also grab my Applejack plushie. PJ's are highly recommended.
Gather nourishment. It doesn't matter if you're watching for 20 minutes, it's more fun when you don't have to get up and get food. A water bottle of your favorite drink, some chips, popcorn, whatever. Just drink some water 'cause you don't wanna get dehydrated.
Begin watching. Talk to the TV (even though it can't talk back), squeal about it, do whatever.
Now this is where I get serious. My fellow fangirls & guys, don't constantly isolate yourself! I know it's easier to squeal about Matt Smith than to hang out with people you don't know very well, but take some time to socialize and connect with your friends. You can't go through life by yourself, and face-to-face interaction is healthy! So when you're feeling lonely, go find your friends!